Embark on a journey through your favorite fairytales in this charming roguelike deckbuilding board game. Will you help Little Red Riding Hood find her grandmother or help the Frog Prince break his curse? How the story continues is up to you….
About Once Upon a Rogue's Tale
Enter a magical world full of dangers and wonders in Once upon a Rogue's Tale (OURT for short), a roguelike deckbuilding game inspired by classic German fairytales.
Embark on a journey with a wide selection of fairytale characters on a journey where worlds connect. Rescue Hansel and Gretel with the help of Little Red Riding Hood or trick Rumpelstiltskin with the evil witch. During your adventure, you'll be constantly rebuilding your deck and using all kinds of spells and abilities from classic stories. 
With randomly generated levels and varied decisions, no two runs are the same and offer a unique, fairytale adventure.
Will you manage to change the fate of the fairytale world? 
Will you turn out to be the villain in the end? 
Write your own story now in Once Upon a Rogue's Tale.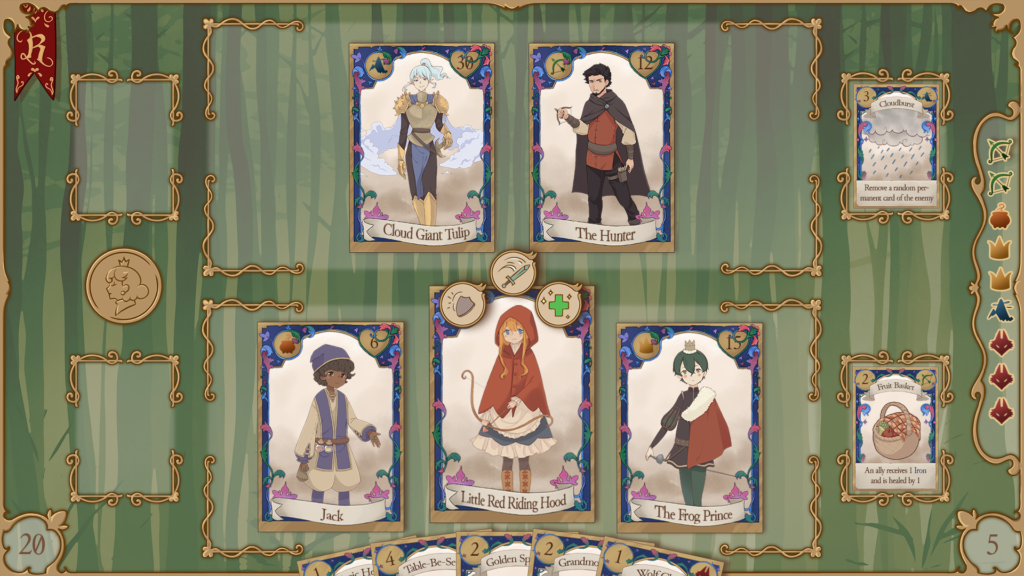 Stay up to date with our games
Subscribe to our newsletter and never miss any updates