Kind Nature is a cooperative roguelike deckbuilding game with a board game look. Following a global energy crisis, the player finds themselves in a dystopian future version of Europe and must undertake dangerous missions in order to survive. 
The world has ended. Mankind failed to avoid the threatening global energy crisis. Wars broke out fighting for the last resources, and as people dug deeper and deeper to mine the last fuels, nature finally struck back. Nationwide earthquakes destroyed even the last safe places, floods swept away entire cities. 
The world rid itself of its disease called humanity. 
Those who were still alive after the disaster understood that going back to the way of nature was the only way forward. They banded together into groups, of which you will now be a leader. To survive and ensure the survival of your community, you'll have to embark on dangerous missions and fight your way through a harsh and disrupted world. 
Along the way, you'll encounter friends and enemies, while fighting for the remaining resources and trying to build a new home amidst the destruction. 
You can play Kind Nature alone or in co-op mode with up to 4 people. Battles are turn-based using a card-system. In addition to rougelike elements, Kind Nature also features a new type of deckbuilding system in which your deck dynamically expands during combat. Between missions, you can upgrade your camp, unlocking new cards and upgrades that will help you on your next missions.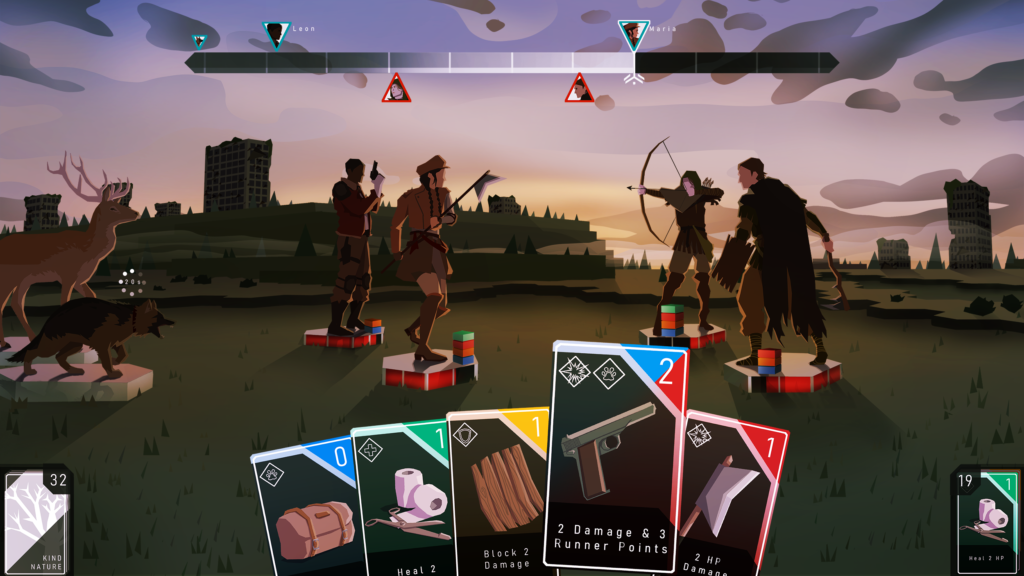 Stay up to date with our games
Subscribe to our newsletter and never miss any updates